Local Breweries Face Off To Be Crowned


"Georgia's Best Beer"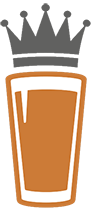 Most people know Suwanee Beer Fest as a wildly fun, one-day event, with hundreds of craft beer samples, St. Patty's festivities, and thousands of attendees, which takes place every March in Suwanee Town Center Park.
This year, DraftServ (an innovative technology company that creates self-serve, mobile, beverage-dispensing units) will provide local breweries with an unprecedented platform to showcase their products and evoke community support. This will be a groundbreaking opportunity for beer enthusiasts to have a direct economic impact on their local craft beer scene.
Raise your glass to the second annual Suwanee Beer Fest "Brew Battle" powered by DraftServ Technologies. Local breweries have been invited to put their best beer forward and compete for the title of "Georgia' s Best Beer" – as decided by the over 6,000 Suwanee Beer Fest attendees.
The platform: DraftServ's interactive, self-serve, technology-driven, beer trailer displaying real-time leaderboard screens that track Suwanee Beer Fest's most popular beer, at any given moment. This is the first time that DraftServ will utilize their revolutionary technology for a community festival and competition.
So, with this revolution stirring amongst us, let the inaugural Brew Battle serve as your rally cry! And, may the best brew win!