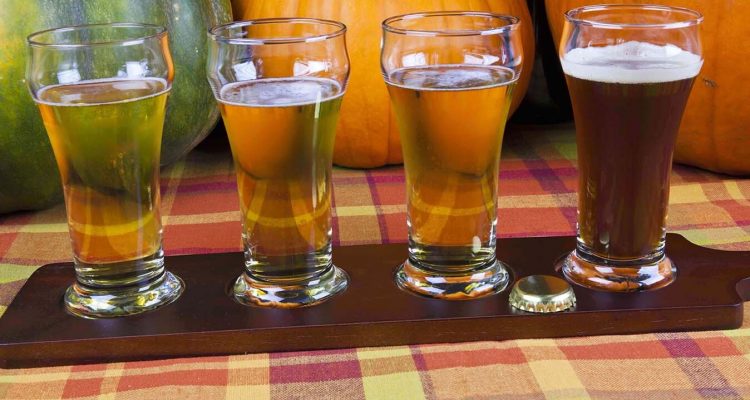 Pumpkin spice latte? We don't know her… For us, it's all about a good fall beer. We've highlighted a few our our favorite local beers to help ring in the autumn season.
New Realm Bavarian's Prince is a Märzen
Bavarian Prince is a Märzen-style Oktoberfest Lager, brewed in the German tradition. This amber lager is malty, biscuity and toasty with floral hop notes. "We love our annual tradition of brewing an authentic Märzen/Oktoberfest Lager for the fall.
Arches Brewing's Märzenbier
Märzenbier is Arches Brewing's ode to Oktoberfest. It's a classic, simple lager full of flavor. Prost!
Tucker Brewing's Tucktoberfest Marzen Lager
Traditionally served at Oktoberfest, märzen is a classic, amber-colored lager beer. Our Tucktoberfest Märzen Lager has a solid caramel malt backbone with aromatics of honey, biscuit, toast and pine. It is the ultimate balance of is crisp to taste. Bready nose with toasty malt notes and a slightly floral aroma.
Dry County's Oktoberfest
A traditional German Oktoberfest lager with a malty and smooth flavor. At 6% ABV it is the perfect fall time beer.
Ironshield Brewing's Oktoberfest
The Bavarian tradition of Oktoberfest started over 200 years ago in Munich to celebrate a royal wedding. It continues today as THE global beer event with yearly celebrations and festivities around the world. Our Oktoberfest is brewed with imported German malt and hops using complex and classic processes. Enjoy this authentic Bavarian style lager in celebration of Oktoberfest and through the fall.
Cigar City Brewing's Good Gourd
A liquid monument to the glory of the pumpkin, the most noble of all the gourds, this Imperial Pumpkin Ale is brewed with cinnamon, allspice, cloves, nutmeg, and vanilla to emulate the flavors of a decadent, piquant pumpkin pie. The gourd is good, indeed.
New Belgium's Voodoo Ranger Atomic Pumpkin
Pumpkin ale featuring cinnamon and habanero chili peppers for just the right amount of heat.
Cherry Street Brewing Cooperative's Friend of the Farmer
Cherry Street's fall seasonal release was originally created by their brewer Catfish and is an award winning recipe.