See you in 2021!
Due to the influx of COVID cases here in Georgia, the City of Suwanee has elected to cancel all events through September, including this year's Suwanee Beer Fest, which was scheduled to take place on Aug. 29. We are incredibly disappointed by the news, but understand that the safety of all attendees, vendors, volunteers and the community at large is paramount. And while COVID may take away our festival, it'll never take away our love for beer!
2021 Suwanee Beer Fest
March 20th / 1:00PM – 5:00PM
Town Center Park / Suwanee, GA
2020 SBF ticket holders may choose an option below:
VIP Ticket holders: If you hold onto your tickets, you will receive both option 1 and 4: you can transfer your ticket to next year AND receive the F*ck Covid Passport and Swag Pack. Just select option 4 and we will automatically transfer your tickets to 2021.
Selecting options 1, 2 or 4 is a huge help to Suwanee Beer Fest through this unexpected financial challenge, to help us recoup some of the upfront expenses and set us up for success next year.
Expenses for 2020 event include: cups, shirts, tents (that went up and had to come down), signage, marketing expenses and payroll for our amazing staff.
2020 Suwanee Beer Fest F*ck Covid Passport and Swag Pack
We have asked participating Georgia Breweries to provide one free beer of their choice to passport holders who visit their taproom! This is over $60 of free beer, and provides Georgia breweries with much-needed support in these difficult times plus helps Suwanee Beer Fest through this unexpected financial challenge.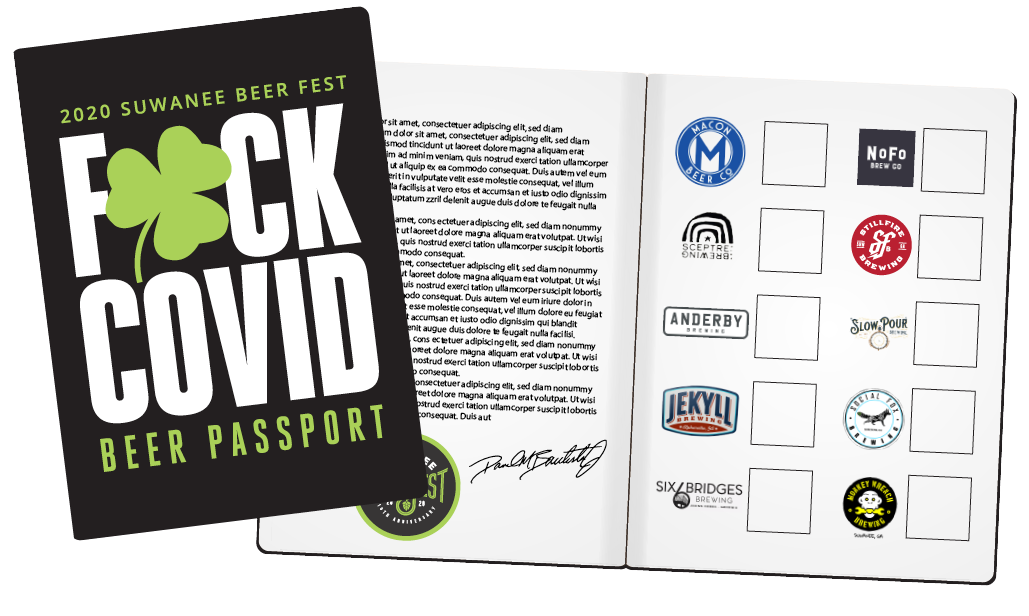 INCLUDES:
One complimentary beer at participating Georgia breweries (over a $60 value!)
2020 Suwanee Beer Fest t-shirt (sure to become a collector's item!)
2020 5 oz. tasting glass
Brew caddy (that can be used to hold your beer at next year's festival!)
A special gift at the 2021 festival (for those who complete their passport.)
Passports and swag packs will be available for pick up at StillFire Brewing (across from Suwanee Town Center) on the following dates: Saturday, August 22nd noon – 3pm, Thursday, August 27th 4-7pm, Saturday, September 12th noon – 3pm. Can't make any of these dates? Let us know and you may pick up at our office in Buford. Passports are good through March 20, 2021.
Saturday, March 20th, 2021 / 1:00PM - 5:00PM
Town Center Park / Suwanee, GA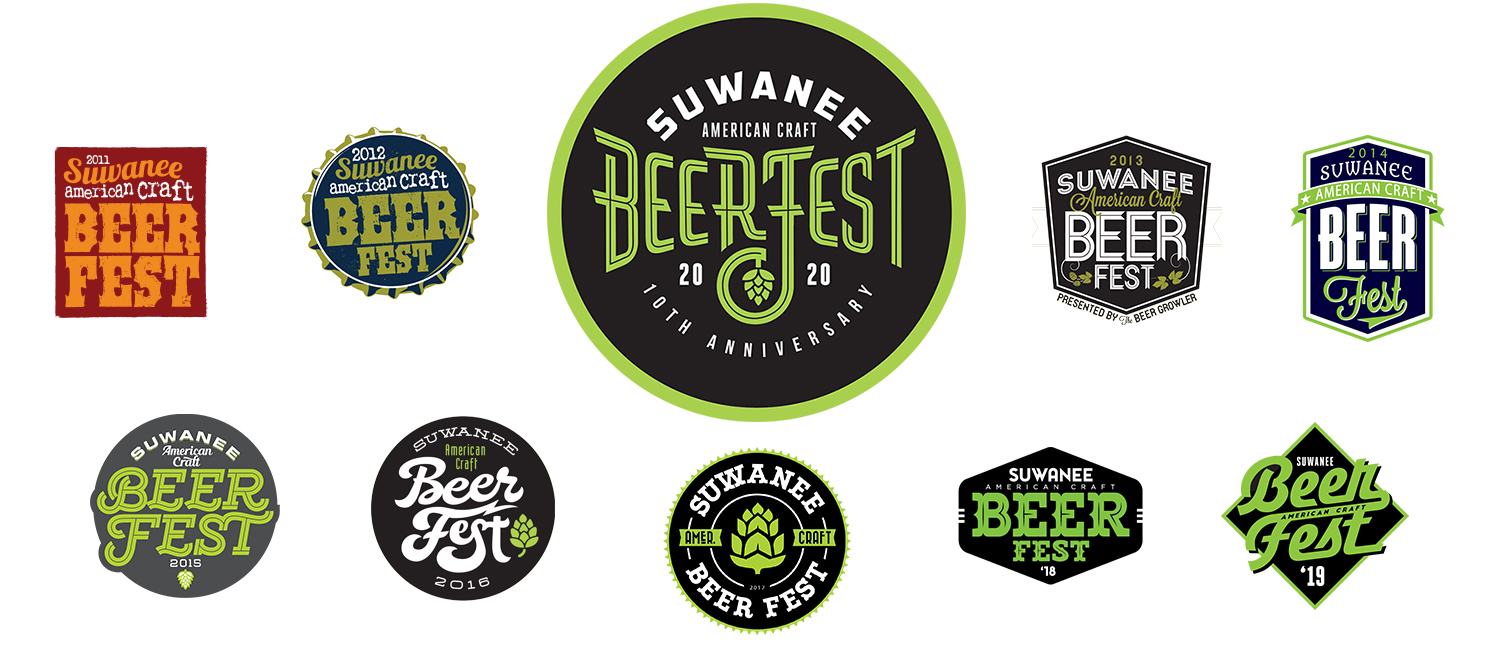 The 10th annual Suwanee American Craft Beer Fest will take place on Saturday, March 20th, 2021 in beautiful Town Center Park in Suwanee, Georgia. The festival will take place from 1pm to 5 pm with VIP gates opening at 12.
Recognized as one of the biggest and best craft beer festivals in the Southeast, the Suwanee American Craft Beer Fest attracts people from all over the country to claim their share of unlimited tastings of over 350 craft beers. The event offers live music, games, local food vendors and a home brew contest in Suwanee Town Center Park.
As Seen in Suwanee Magazine:

General Admission
GENERAL ADMISSION INCLUDES: Unlimited samples of 300+ American craft beers, St. Paddy's festivities such as Irish dancers and bagpipe players, backyard games including cornhole, giant jenga, live music, local wine samples, deals and giveaways from local vendors and delicious food for purchase from some of Atlanta's best food trucks and restaurants.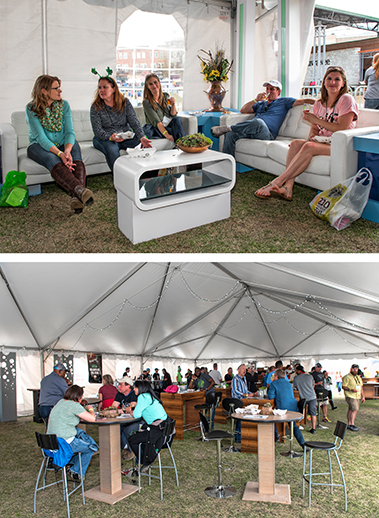 VIP Tickets Include:

1 hour early entry at noon

Limited, Rare & exclusive beers

Access to a private dining & tasting area

Unlimited access to all areas of the event

Private VIP restrooms

Speciality beers brewed exclusively for the festival

A delicious food spread catered by Marlow's Tavern

2020 Suwanee Beer Fest T-shirt
2021 VIP Menu Coming Soon!
Cooper's Crew
Proceeds from the 2021 Suwanee Beer Fest support Cooper's Crew
Cooper's Crew is a Suwanee-based organization that was created in honor of Cooper O'Brien, who lost his battle to a rare form of cancer called Clear Cell Sarcoma at the young age of 14. Cooper will forever be remembered as an inspirational, courageous, generous, athletic and adventurous young man. Your participation in Suwanee Beer Fest helps support the Cooper's Crew Fund and the Cooper O'Brien Scholarship Fund!
The Cooper's Crew Fund provides funding for research and development to find a cure for childhood cancer. Did you know that only 4% of U.S. federal funding is allocated to any type of childhood cancer research? Cooper's Crew is committed to changing that number and has collaborated with CURE Childhood Cancer to help fund research projects specific to Sarcoma cancers.
The Cooper O'Brien Scholarship Fund grants scholarships to three graduating seniors at North Gwinnett High School each year, who have overcome unique hardships or adversities.
DEPARTURE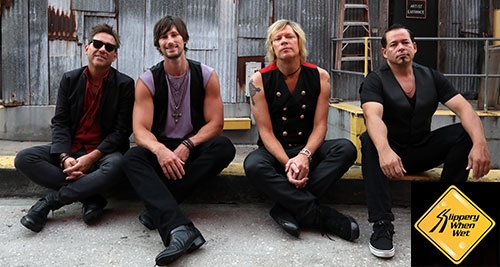 Slippery When Wet the Ultimate Bon Jovi Tribute Band will take over the main stage at the 10th annual Suwanee Beer Fest. The band has played over 1500 shows throughout the U.S., has traveled around the world performing and has headlined on over 60 cruises on the Royal Caribbean cruise line, plus played the pre game of Super Bowl 48 in East Rutherford NJ.The bands shows are the most attended of any Bon Jovi Tribute in the country.
In 2007 the band was officially authorized by Bon Jovi to perform their highly entertaining show. In 2018, lead singer Jason Morey was chosen to perform as their only impersonator to Jon Bon Jovi in the Legends in Concert show in Las Vegas. In 2019, Slippery When Wet was handpicked to perform on both Runaway to Paradise Cruises with Jon Bon Jovi. Their drive , musical ability , showmanship and dedication to duplicating the Bon Jovi live experience simply cannot be outdone.
Sucker Punch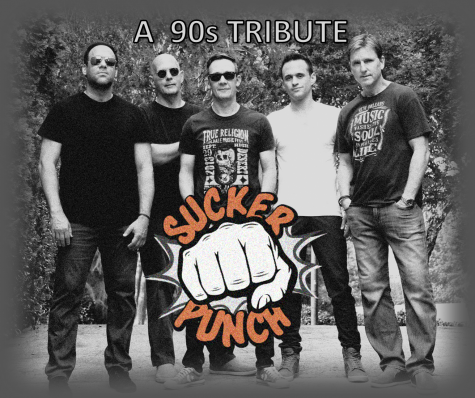 Founded in Dunwoody, GA in 2017, Sucker Punch has quickly ascended to the top ranks of 90's "Tribute" bands in the Atlanta area. While the band considers 90's rock hits as its "bread-and-butter," they will venture into any modern decade to pull hard-hitting rock tunes. From Green Day, to Weezer, Live, Pearl Jam, Foo Fighters, Red Hot Chili Peppers and much more, these fellas bring talent, energy and a rock-show mentality to every event they play
2019 Suwanee Beer Fest Video
Sign Up For E-mail Updates