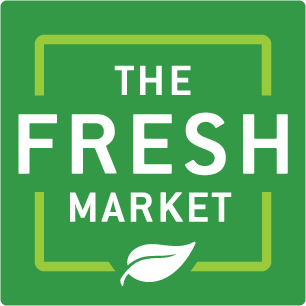 The Fresh Market Suwanee is a proud sponsor of the 2019 Suwanee Beer Fest. From its array of local products, delicious and wholesome food options, to its sensational staff and exceptional customer service, The Fresh Market has become an iconic business in the Suwanee community. Patrons travel near and far to find items that make everyday eating extraordinary — from small-batch, artisanal pasta to unique baking ingredients and crackers for entertaining.  The specialty grocery store also offers an unparalleled selection of USDA Prime beef, plus exceptional seafood, chef-inspired entrées, and easy on-the-go meals.
Making its return to Suwanee Beer Fest, the store's continued support of local festivals is no surprise given the importance the company places on being an active member of the community. Festival attendees can make their way to The Fresh Market tent where delicious samplings of some of the store's favorite products such as specialty cheese, sausage, and crackers will be available.
The Fresh Market prides itself on sourcing and partnering with local businesses to deliver better, fresher products while also making a positive impact on the local economy. In honor of this, the store is once again teaming up with a local brewery to make The Fresh Market experience one you do not want to miss!
This year, the store has teamed up with Akademia, a brewery out of Athens, Georgia, to bring their newly canned beers to our community. Firmly established in 2017, Akademia Brewing Co. has become the hub for residents of Athens and surrounding neighborhoods. Offering eats, drinks, and friendly space to gather, Athens' only Brew Pub is a hidden gem on the west side. Brewed with experience and education in mind, Akademia's beers are the culmination of brewing history.
The Akademia team has also partnered with Fresh Market to release an exclusive beer just for festival attendees. The specialty brew will feature the use of The Fresh Market's Sumo Mandarins; a new, special fruit in their produce department that is only available a few months every year. The collaboration will be available to try only on the day of the event. 
"Akademia Brewing Company is a Georgia favorite," says Nicole Chabot, The Fresh Market's Public Relations Coordinator. "We're excited to showcase how The Fresh Market's products can complement their various styles of craft beer to bring festival-goers a top-notch experience."
The Fresh Market experience features a great lineup of beer from Akademia like the Hoprodisiac, The IQ IPA, SKAL, and Galaxias, delicious food samples, a comfortable lounge for attendees to rest their feet, and is placed right in the middle of all the action! Be sure to visit them in the Social Lounge for a unique, delicious festival experience.
Try it at Beer Fest and love it? Beginning this April, four varieties of Akademia beers will be available for purchase at The Fresh Market in Suwanee and in Athens.
The Fresh Market Suwanee is located at 1500 Peachtree Industrial Blvd., or visit them at thefreshmarket.com.