Live Entertainment Lineup for 2018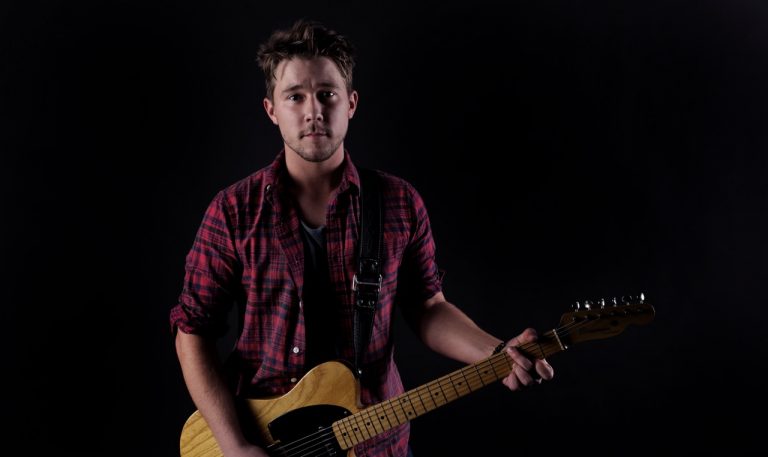 The great state of Georgia has been a hotbed for producing some of the most highly acclaimed country music artists in recent years, and singer/songwriter Joe Hall is on his way to making a name for himself both in the Peach State and across the country.
Born and raised in Dacula, Georgia, a small town of 4,400 whose name originates from letters in nearby Decatur and Atlanta, Joe grew up in a home with a passion for music. When he was 15, Joe picked up his dad's guitar and asked his father to show him a few chords. So began Joe's love for the guitar, which was soon followed by his joy of writing songs. An avid baseball pitcher in high school, Joe jokingly says, "My fastball was slow enough that I knew music was my calling."
Joe began playing at clubs and other events in the Atlanta area. He and his band are drawing crowds at Red Clay Music Foundry, Tavern 120 and Wild Bill's in the Atlanta area, and word is spreading beyond the state line.
He felt he had something to say with his songs and knew Nashville was the place to grow in his writing. Weekly trips to Music City led to developing relationships with some of Music City's most successful writers and producers, including Derek George (Randy Houser), Mark Bright (Carrie Underwood) and Scott Davis (ASCAP's Song of the Year in '08 and BMI's Song of the Year in '11.)
2016, Joe went into famed Starstruck Studios (owned by Reba McEntire) in Nashville with his drummer, Rod Allred, and producer Scott Davis to lay down tracks for his debut album. The result is Girlfriend (acoustic versions), 10 tracks all co-written by Joe and recorded in an acoustic setting with Hall on guitar and vocals and Allred playing a modified cajon-like trap set. All of the songs were recorded live to tape with no overdubs, using vintage reel-to-reel technology. "Ever had a guy or girl you were crazy about," Joe asks. "Ever had one drive you crazy? Me too. This collection of songs is all about relationships, the good, the bad, and well…if you've been there, I'm sure you know what I mean."
As Joe Hall begins to tour nationally, he's been opening for Kane Brown, The Nitty Gritty Dirt Band, Sara Evans, Chase Bryant, Easton Corbin, Joe Nichols, Parolee and more. And as awareness for Joe grows and the fans he nurtures from stage expand with each performance, Georgia is poised to send one of its newest sons out to a national stage.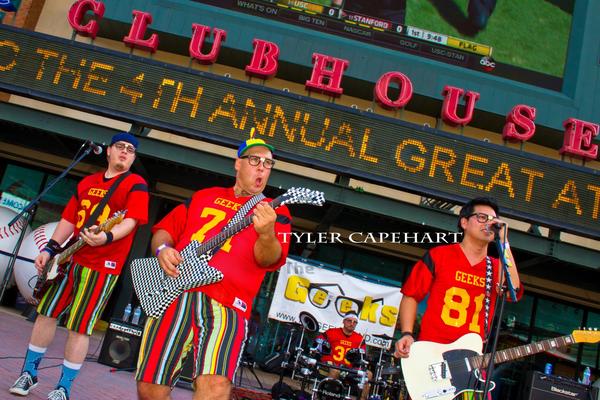 What started out as a local cover band dressing up for Halloween turned into the increasingly popular, highly in-demand, party rockin' entertainment outfit now known as The Geeks.
Within months of their decision to change the band name, start wearing goofy costumes and create a fun but rockin' stage show, The Geeks quickly built a loyal following in Midtown Atlanta. Soon after, they began getting numerous requests to entertain at weddings, corporate events and other private parties and they have since performed at various Atlanta festivals presented by Atlanta Beer Festivals, Rock 100.5 and USA Entertainment. The Geeks have a knack for consistently delivering a fun-filled, action-packed, party-goer experience every time they take the stage and "guilty pleasure" songs are the foundation of each and every Geeks show. When you see and hear The Geeks perform these classics, you can't help but jump, dance, sing, shout or all of the above. Check them out and you'll see! In addition to catching them at some of the most popular bars and clubs throughout Metro Atlanta, you can also book The Geeks for your own private party, wedding or corporate event. Just check their gig schedule for the next show and get out there! Because once you go Geek, you'll jump outta yo seat!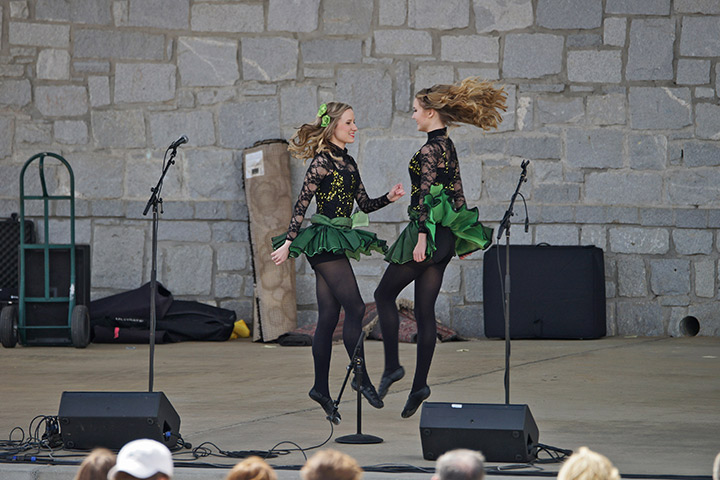 Drake Irish Dance, one of the most prestigious Irish Dance Schools in the United States, was founded in 1990 in Atlanta, GA by Dublin Ireland native, Karl Drake.
Since it's beginning, Drake Irish Dance has branched out across the southern states.  After establishing itself in five southern states, Karl Drake  went global by expanding into Mexico and China.
Drake Irish Dancers have a record of competitive achievements to include Regional and National Champions as well as World Medal holders.
In addition to competitive achievements, The Drake Irish Dance Troupe travelled all the way to Shangai China in March 2013 where they performed at Shanghai Oriental Arts Centre and Dulwich College Shanghai, China.