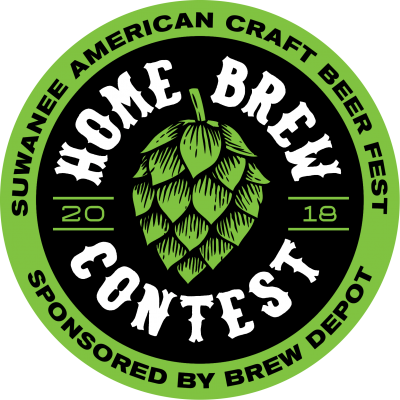 2018 Suwanee Beer Fest Home Brew Competition (7th Annual)
Registration is open now and closes March 4th.
Each brewer is allowed up to 6 entries, 1 per category.
We will accept 300 entries.
The judging will take place on Saturday, March 10th. The winner of each
category will move on to compete for Best in Show – which will be judged
the day of Suwanee Beer Fest, Saturday, March 17th. Winning Ribbons will be
available for pick up at Suwanee Beer Fest March 17th at the Brew Depot Tent
Best of Show Winners will be presented Awards at Suwanee Beer Fest Home Brew Competition.
Brewers must still purchase tickets to attend Suwanee Beer Fest.
Entries will be received at Brew Depot 10595 Old Alabama Rd Connector, Alpharetta, GA 30022
2 bottles per entry. Complete details for competition entry and registration is
available on the Brew Depot website: www.brew-depot.com
This competition will follow the BJCP new style guidelines – found here:
http://bjcp.org/docs/2015_Guidelines_Beer.pdf
---
The 2017 Fifth Annual Home Brewing Contest was a huge success. We had over 400 entries and more categories than ever.