Congratulations to our 2022 Suwanee Beer Fest Home Brew Winners
Suwanee Beer Fest Home Brew Competition IPA Challenge
This year as part of the Suwanee Beer Festival, there will be a single category Home Brewing competition. With the popularity of the IPA style beer, we thought the focus this year would be to find the Best of the Best home brewed IPA. As part of the Home Brewing challenge the BJCP Style Guide Category 21 & 22 (IPA) was selected. This category covers 21A – American IPA 21B – Red IPA, Rye IPA , Belgian IPA, Brown IPA, Black IPA, White IPA, Brut IPA and 21C Hazy IPA and 22A Double IPA.
Important Details
Competition limited to 100 entries
Category 21a, 21b, 21c, 22a
Registration opens on 2/10/22
Registration closes on 3/4/22
Drop Off Deadline 3/5/22
Registration link: Brewmastersopen.com
Entries
Fee $10
Bottles: 3 bottles per entry, must be in 12 oz unmarked amber beer bottles
Brewers: Brewers are limited to one entry per sub category
All entries must be registered by 3/4/22 and received at Brew Depot by 5:00pm on Saturday 3/5/22
Results and Awards: The results of the competition along with the associated awards will be available at the Suwanee Beer Festival March 19th, 2022 at the Brew Depot Tent.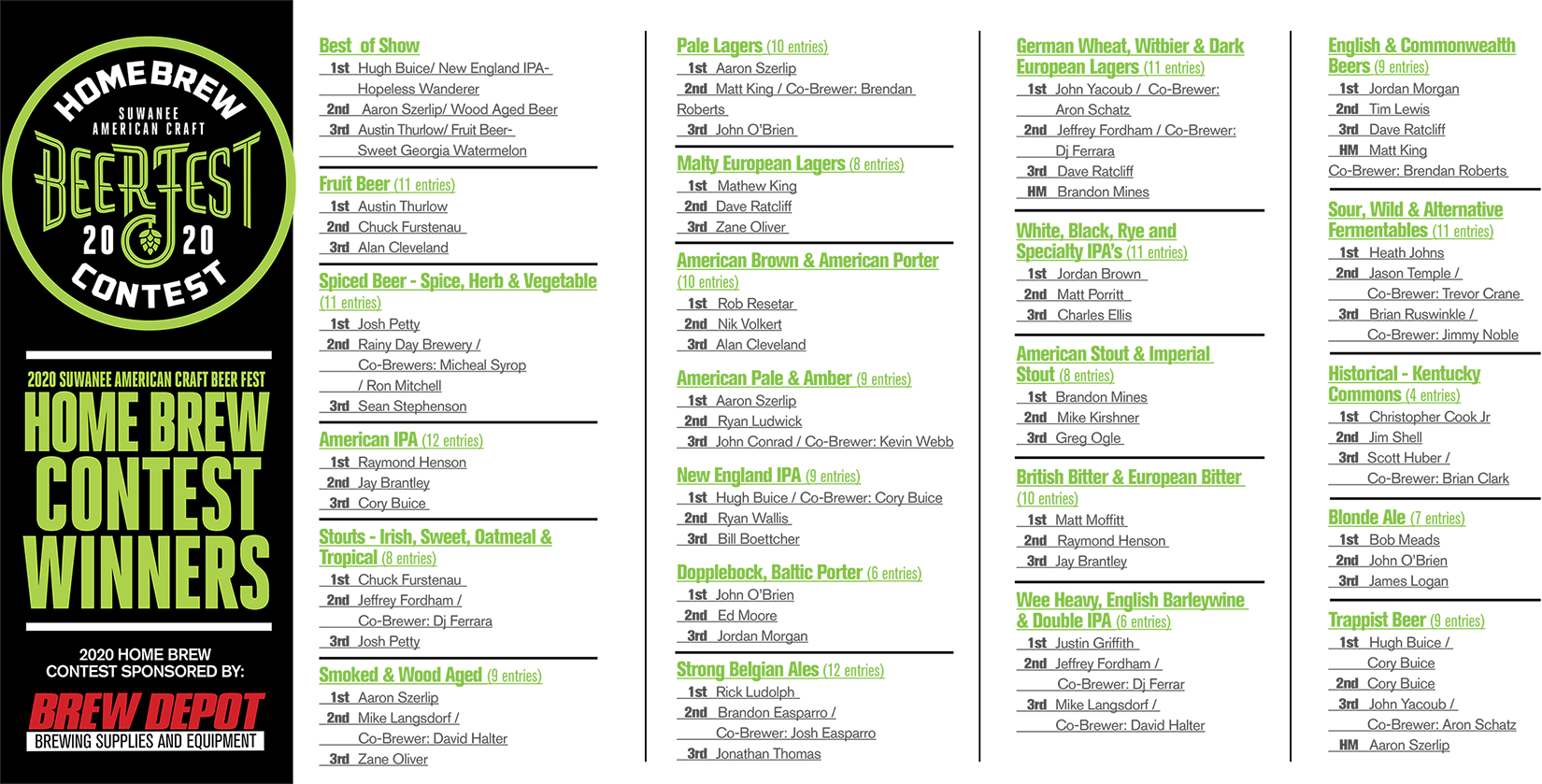 Congratulations to all of our 2020 Home Brew Competition Winners.