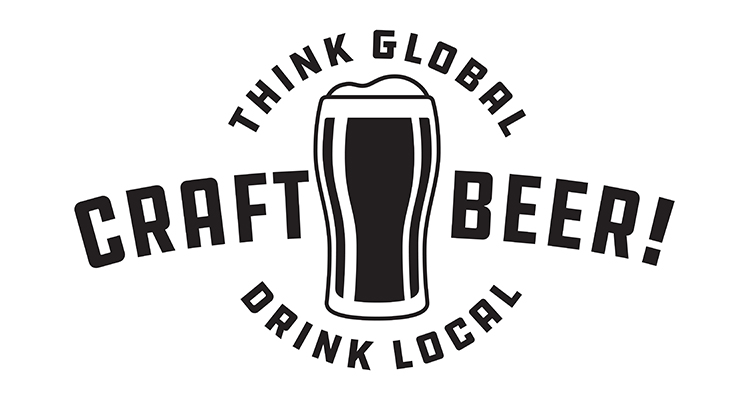 The craft beer industry is one of the fastest-growing in the United States. With Georgia laws being more flexible, Georgia Breweries now have more freedom to operate as bars and community hangouts where the beer is made fresh. This means that craft beer lovers can now go into the brewery, get to know the people who make their favorite beer and bring a six-pack or two home with them.
In order to encourage beer lovers to support local brewers, we've compiled a list of 20 popular Georgia breweries to visit in 2019.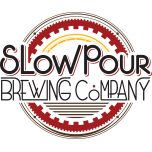 1. Slow Pour Brewing– Lawrenceville 
 Located in downtown Lawrenceville, Slow Pour Brewing is proud to be Gwinnett County's first brewery. Staying true to their roots, a sense of Southern charm seeps into everything that Slow Pour does. This must-visit brewery offers a diverse variety of craft beer, but we recommend trying their Southernality IPA or their Cotillion Blonde Ale!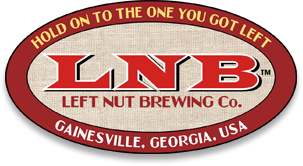 2. Left Nut Brewing– Gainesville 
Since opening in 2013, Gainesville's Left Nut Brewery has grown into a true hangout destination. Together the Left Nut team has transformed a 1927 Johnson and Johnson Textile Mill into a community-focused brewery that brews its beers with a lot of love and a little quirk. We recommend trying their Imperial Red Ale, Leaping Lena.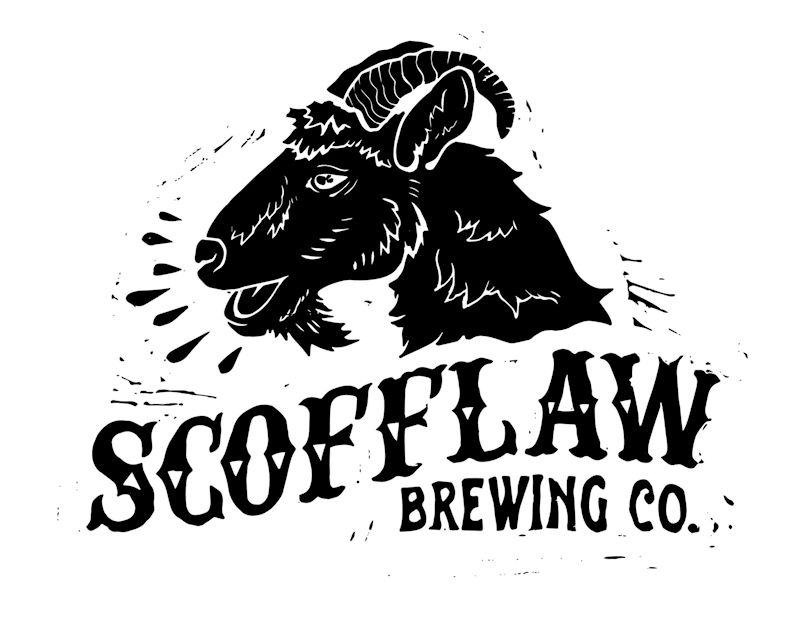 3. Scofflaw Brewing– Atlanta
Since its inception, Scofflaw has been deemed one of the "Best new Craft Breweries in America," and continues to accumulate accolades such as "One of the top 10 Breweries in the world" by Rate Beer. Heading into the New Year, the brewery is working on yet another expansion, featuring a 50-barrel Brewhouse, an assortment of high-gravity stouts, sours, and many new inventive beers- all while still pouring their extensive IPA assortments. We recommend you try the crowd favorite Basement IPA.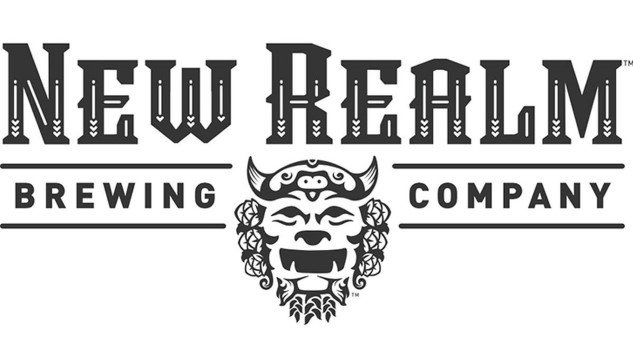 4. New Realm Brewing–  Old Fourth Ward, Atlanta
Located on the Atlanta Beltline, New Realm Brewing Company has grown increasingly popular since it opened its doors in January of 2018. The 40,000 square foot brewery is complete with rooftop bars, event spaces, and a nearly 500-seat restaurant. We recommend trying their Hoplandia IPA and Euphonia Pilsner.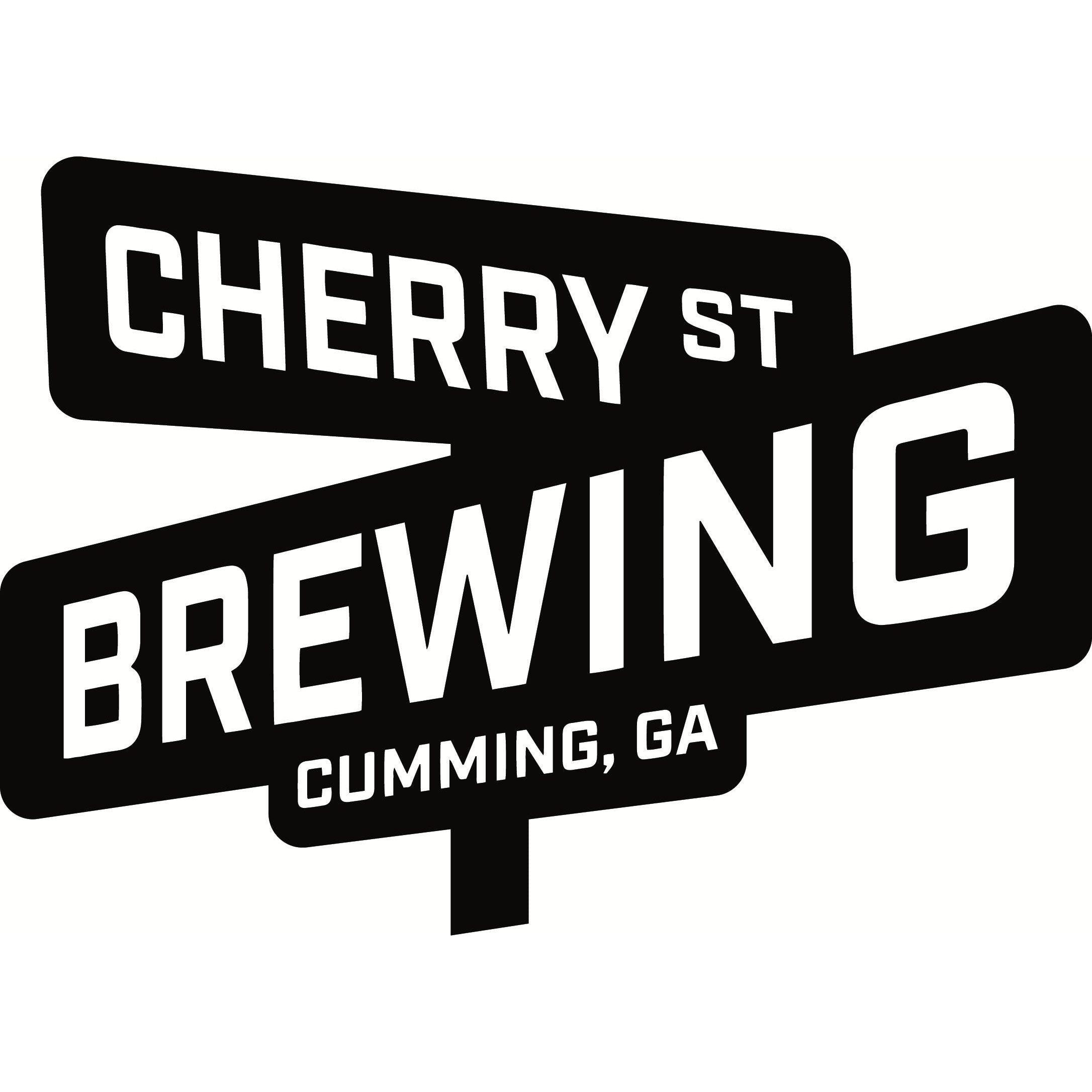 5. Cherry Street Brewing– Cumming
Initially started as a homebrew club, Cherry Street established their identity by focusing on community, education, and sustainability. Cherry Street has recently celebrated 5 years and was recognized as the 2017 US Beer Open Grand National Champions. Coming up with cutting-edge new styles and recipes, and experimenting with unusual ingredients and wild yeast, Cherry Street always has something fresh and exciting to enjoy on the 25 taps pouring daily in the Taproom. We recommend trying the Half-a-Brain Pina Colada Shake Style IPA (Yes this is a thing!!).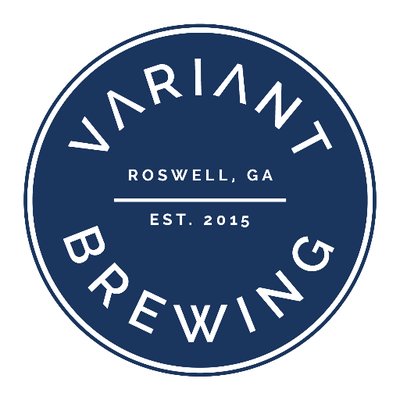 6. Variant Brewing Company– Roswell 
This modern industrial brewery pours four all-year beers, including the slightly tart Valerie Anne farmhouse saison, but it's their seasonal brews, like the 9% Brain Haze double IPA, and special editions from their Variant series (Overslept 11% ABV coffee/vanilla imperial stout; passionfruit/lychee GalapaGose collab with Chattanooga-based Heaven & Ale Brewing) that keep long lines of fans spilling out from the front door. We recommend checking their website for updated beer lists!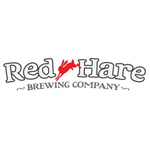 7.  Red Hare Brewing– Marietta 
Located in the heart of Marietta, Red Hare became the first craft brewery in Georgia to can their beers.  The Brewery offers six year-round beers (SPF 50/50, Tangerine SPF 50/50, Soft J IPA, Gangway IPA, Long Day Lager, and Classic Pilsner), in addition to seasonal and craft soda brands. We recommend you try the strawberry and peach versions of their Berliner Weisse, and the hazy tangerine-tinged Soft J IPA.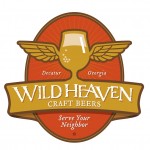 8. Wild Heaven– Avondale Estates
Founded by two lifelong Georgians, Wild Heaven's beers are designed in the great tradition of European brewing but with a distinctly American creative flair. Their all-grain, no adjunct-sugar philosophy creates bigger flavored beers without the excess alcohol. Most known for their Emergency Drinking Beer that took the Atlanta area by storm, Wild Heaven has also gained notice for its Belgian Beers like the malty golden ale Invocation, and White Blackbird, a saison brewed with pink peppercorns.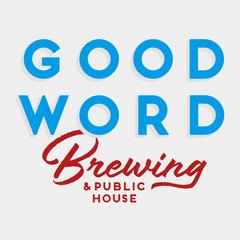 9. Good Word Brewing and Public House– Duluth 
Serving beer that pairs perfectly with the delicious Latin and Southern food served in its restaurant, Good Word Brewing prides itself on providing a community-oriented atmosphere for the craft beer and food lover to hang-out. Beer wise we recommend you try their Striwi, the fruited sour brewed with over 400 pounds of strawberries and kiwis, or Your Bottomless Heart, their creamy chocolate Oatmeal Stout.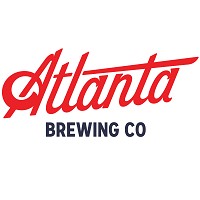 10. Atlanta Brewing Company– Atlanta
Recently known as Red Brick Brewing, The Atlanta Brewing Company returned to its original name in August of 2018 in honor of their 25th anniversary. Despite a few name changes, ABC is Atlanta's oldest brewery to date. It has been a staple in Atlanta with longtime fan favorites like the Laughing Skull amber and the Hoplanta IPA. We recommend trying their new Hartsfield IPA.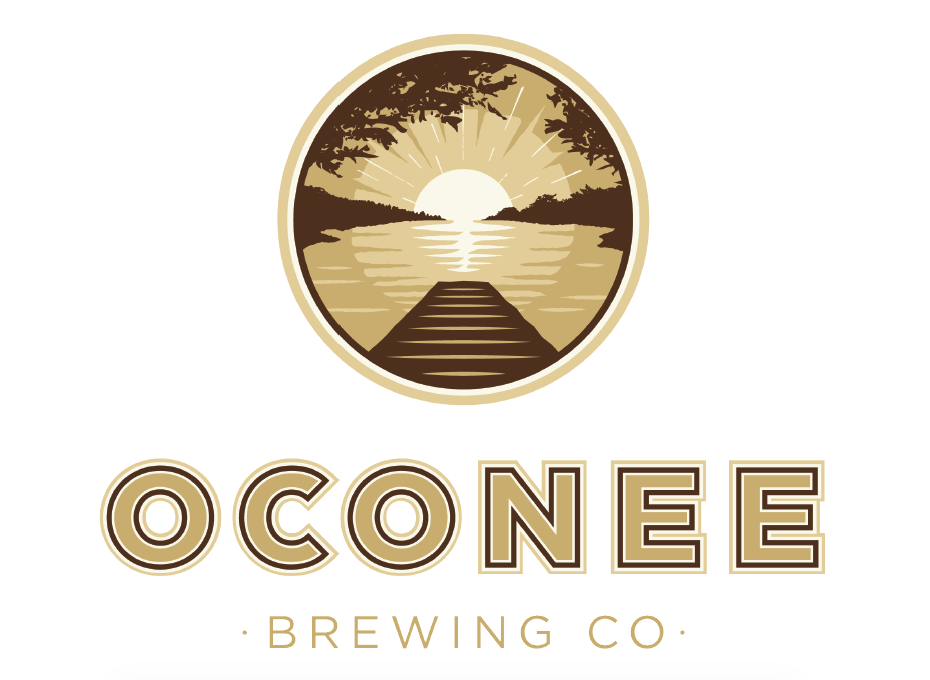 11. Oconee Brewing– Greensboro
What started as a father and son project development team has turned into a popular hangout spot in the heart of Greensboro. The 6,000 square foot Brewery features a taproom and event space with an 18-foot high, floor to ceiling, glass curtain wall that opens to an outdoor patio. We recommend trying their Hey Man blonde ale.

12. Pontoon Brewing Company– Sandy Springs
Pontoon Brewing was founded by a group of longtime friends and home brewers. The team officially opened its doors in December of 2017, becoming the first microbrewery in Sandy Springs. The team is incredibly passionate about developing "awesomely scrumptious" beer that is perfect for the Pontoon lifestyle. We recommend trying the Flotation Device Sour or the Wolf Pack (BA) Stout.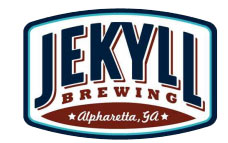 13. Jekyll Brewing-Alpharetta 
Jekyll Brewing is proud to be Alpharetta's first brewery. With Award-winning Brew Master and Co-Owner, Josh Rachel, Jekyll is intensely focused on hand-crafting sophisticated beers from the finest ingredients. We recommend trying the Hop Dang Diggity IPA or if you're feeling a little spicy, the Pineapple Habanero Hop Dang Diggity is truly something special.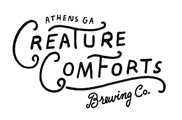 14. Creature Comforts– Athens 
It's no secret that the city of Athens is full of craft beer lovers (Go Dawgs!), and Creature Comforts has been providing a cool and artistic hang-out spot for people of all ages. Since opening in 2014, Creature Comforts seems to earn accolades for everything it does, from its reclaimed taproom space to its flavorful beers and sustainability efforts, the recent brewery expansion has put them at the top of the list of must-visit breweries. We recommend you try their new Pineapple and Lemon Tritonia Gose.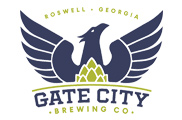 15.  Gate City Brewing Company– Roswell 
What used to be two Roswell mechanic shops is now known as Gate City, a 30bbl brewhouse and 3,000 sqft taproom serving up to 20 house-brewed beers on draft. Located in the heart of historic Roswell, the two-story brewery features weekly live, local music, taproom exclusive beers, and community events such as brewery yoga, paint and pint nights, and more! We recommend trying the Barrel Aged Terminus that is aged for 5 months in JR Revelry Bourbon Barrels, or for the Milkshake lovers out there, we recommend trying their Galactose IPA.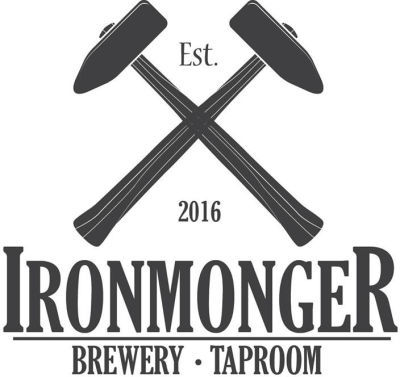 16. Ironmonger Brewing– Marietta 
From bold, bombastic IPA's to subtle, carefully crafted sours, Ironmonger Brewing is dedicated to crafting delicious lagers and ales. We recommend trying their Damascus IPA, a New England style juicy IPA featuring Citra, Mosaic and Eukanot hops. For wine lovers, we recommend their Strawberry Merlot Blonde which features fresh hand-picked strawberries from LCCL Farms in Rome, Georgia and Merlot infused oak chips.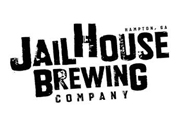 17. Jailhouse Brewing– Hampton
Opening their doors in 2009 as the 4th production brewery in the state, Jailhouse Brewing was one of the early adopters of craft brewing in Georgia. The brewery offers 16 different beers on draft and a fun outdoor space that makes relaxing with friends a perfect night out. We recommend trying any of their year-round beers from the Five-O IPA, Mugshot IPA, or the Slammer Pale Wheat Ale. In 2018, the brewery decided to offer small-batch limited release beers exclusively at the brewery and for distribution. Fingers crossed we can expect more of these in 2019!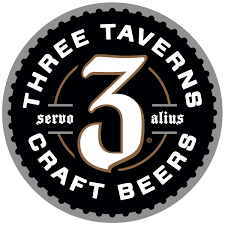 18. Three Taverns Craft Brewery– Decatur 
It was after an improvised itinerary landed three friends unexpectedly in Belgium that Three Taverns' founder, Brian Purcell, discovered the wonder of beer brewed by Trappist monks. This unexpected trip sparked the idea for Three Taverns Craft Brewery, and in 2013 the first official beer was poured for the public. We recommend trying their Inceptus, A Georgia Wild Ale that was created during the "Snowpocalypse" of 2013.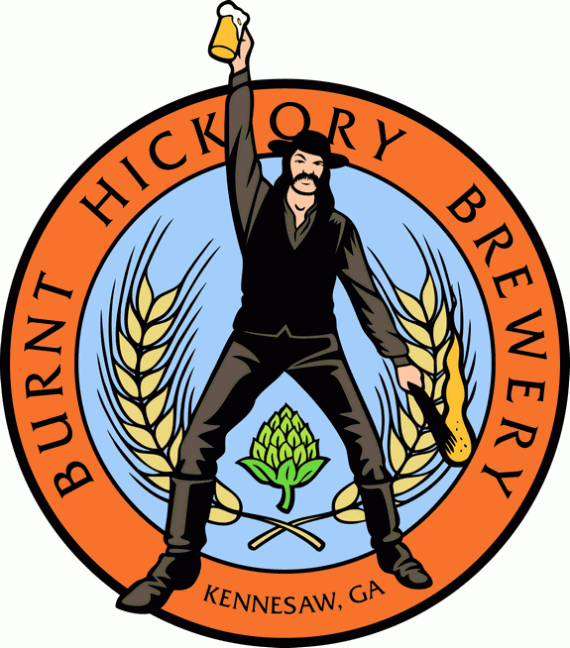 19.  The Burnt Hickory– Kennesaw
Burnt Hickory Founder and former TV Cameraman, Scott Hedeen, is known for being as charismatic as his beer. From palate slashing IPAs (the Cannon Dragger), to unexpected fruit-forward casks (one lovely seasonal offering, a Berliner Weisse with cantaloupe), Burnt Hickory has something for every craft beer lover. We also recommend trying their Big Shanty Graham Cracker Stout or their Didjits Blood Orange IPA.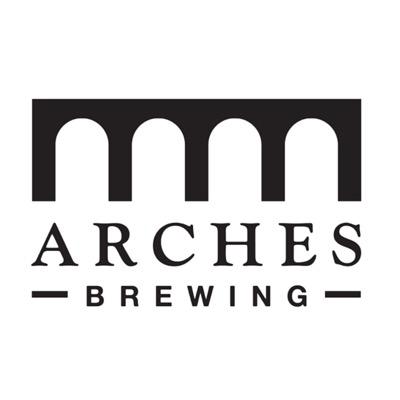 20. Arches Brewing– Hapeville 
Arches Brewing is a craft brewery located just south of Atlanta, near the Hartsfield-Jackson International Airport.  Setting themselves apart, the brewmasters knew that water is an important aspect of brewing, and installed their very own well system that delivers consistently cold, clean, natural spring water into the brewery. Arches Brewing has a strong emphasis on classic lagers but also brew many American and Euro-inspired ales. We recommend trying their Five Week Sail, a seasonal baltic porter, that is only available between January and March.