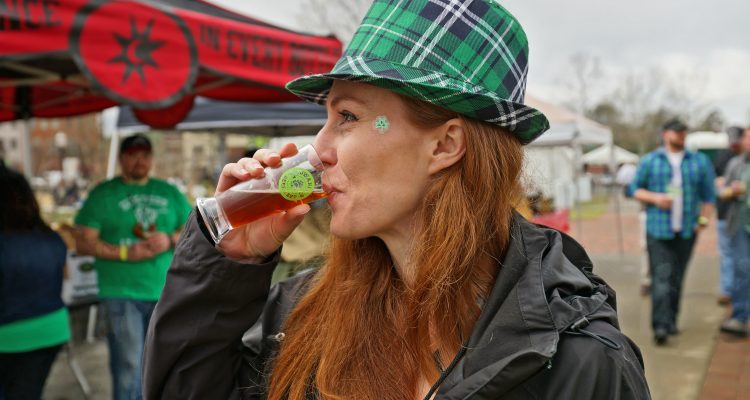 What better way to kick-off St. Patrick's Day weekend than with unlimited samples of craft beer?! This year, there will be tons of holiday fun to be had, complete with costumes, kilts, Irish dancers, live music, and more. For those feeling extra festive, there will also be an Irish beer tent that will serve up nothing but green beer!
Costume Contest: For those of you coming decked out in your St. Paddy's gear, enter yourself and your friends into the 2019 Suwanee Beer Fest Costume Contest. In order to participate, sign up at the Social Lounge Tent by 2:30 p.m. the day of the event. The contest will be based on the following categories: best beard, best costume (male and female), best kilt, and best-dressed couple. Winners will be announced at the Social Lounge Stage and will receive prizes from Marlow's Tavern, The Fresh Market, S&S Ace Hardware, J.R. Revelry, and Taco Mac.
Bagpipe Player:  Everyone's favorite bagpipe player will return to welcome festival attendees to the park with the sweet sounds of bagpipes. Get into the festive spirit as you make your way to your beer destination.
Drake School of Irish Dance: What's a St. Patrick's Day party without a little Irish dance? Head over to the Social Lounge Stage at 3:45 p.m. to enjoy a live performance by The Drake School of Irish Dance. The Drake school is one of the most prestigious Irish Dance Schools in the United States, and its dancers hold competitive achievements including Regional and National Championships, and are World Medal holders.