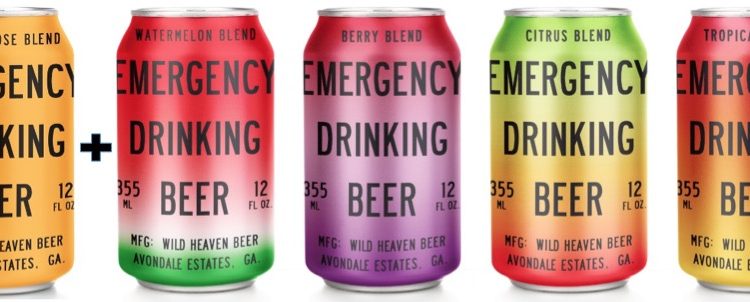 Emergency Drinking Beer lovers can rejoice because Wild Heaven has announced that they will be expanding the beloved brand to include a series of seasonal fruited versions!
The series roll-out begins with the Citrus Blend, launching late January, that features fresh lime juice along with white and ruby red grapefruit juices.  This will be followed by the Tropical Blend in spring which incorporates passionfruit, mango and pineapple juices. The already beloved Watermelon blend will return in summer and is famously made by hand in the Wild Heaven Brewery. The new series will be completed with the introduction of the Berry Blend this fall that features acai, cranberry, and other seasonal berries.
The seasonal release calendar will repeat annually, with only one fruited version manufactured at a time. The original Emergency Drinking Beer will be available year-round.