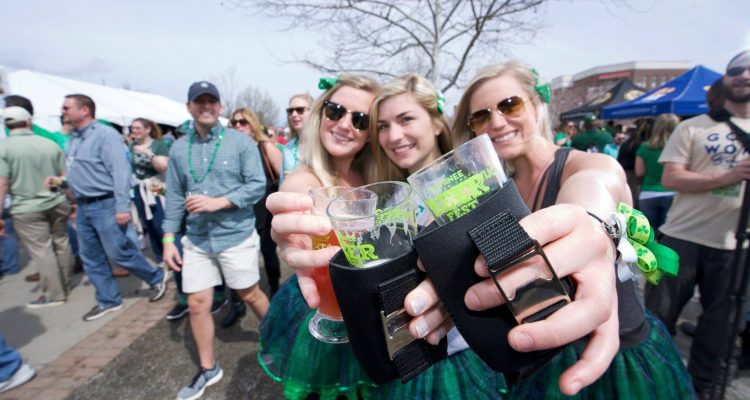 Suwanee Beer Fest will make its way back to Town Center Park THIS WEEKEND to once again celebrate our mutual love for great American craft beer. This year, the festival will take place on June 26, marking its first summertime date in its 10-year history (since the original festival in 2011). In this spirit, we're trading St. Paddy's gear for a red, white and blue theme (for one year only!) while we sip on UNLIMITED samples of more than 350 craft beers. A new summertime date also brings with it higher temperatures than we're used to, so we compiled a list of five helpful tips to beat the heat while enjoying all the fun to be had at this year's festival.
1. Stay hydrated!
Our awesome sponsor Spiffy Bin will have free water available at the festival. Find them at the front entrance by the Classic Tent Cool Zone. (There will also be water available at the VIP tent and the Super Supporter tent!) Be sure to keep up with your water intake throughout the day. Not only will it help keep you cool and hydrated, it will also help ward off any lingering hangover the next day.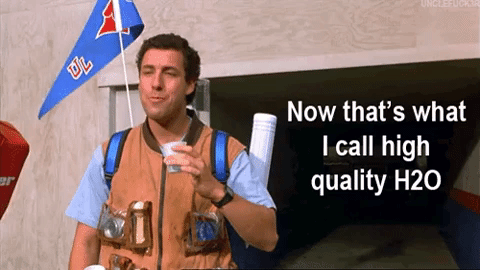 2. Wear light, airy clothing
While festive America-themed outfits are encouraged (in fact, we'll be giving away prizes for the most festive outfits!), it's important to keep in mind the summer heat. Steer away from black, polyester or heavy denim. Instead, stick to light-colored clothing in breathable fabrics, tank tops (we'll have an awesome Red, White and Brew-themed tank for the ladies for sale at the festival!), and loose clothing that allows for air flow, which will help keep you cool, calm and collected!
3. Bring a portable cooling product
From fans you can plug into your phone, cooling towels, and electronic, handheld misters, there are plenty of festival-friendly products that'll help you stay cool. We always see affordable handheld fans at most convenience and grocery stores – just be sure to check for batteries!
4. Bring sunscreen and wear a hat
Almost as important as staying cool is protecting your skin! Slather on the sunscreen before the fest and bring a travel-size bottle to keep in your pocket to reapply as needed throughout the day. Plan on bringing a hat to protect your dome and sunglasses to help with the midday sunshine!
5. Hit up the Margaritaville License to Chill Island and Classic Tent Cool Zone tents
Suwanee Beer Fest has partnered with some awesome sponsors to help make sure their attendees stay cool during the festival. Attendees can get out of the heat for a moment at the Margaritaville "License to Chill" Island or at the Classic Tents and Events misting station. Grab a sip of water, stand in front of the misting fans, and don't forget to reapply that sunscreen!
If you haven't purchased tickets what are you waiting for? BUY TICKETS HERE!!