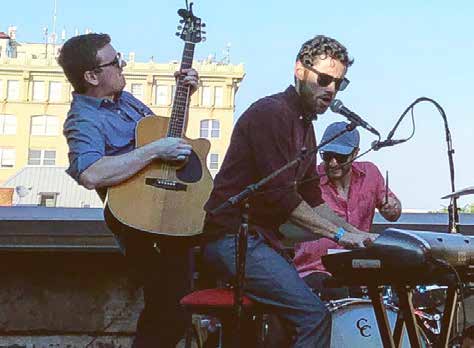 When it's time to put down your beer and put on your dancing shoes, head over to the main stage where Suwanee natives, The Pony League Band, will be performing. The group is known as one of the most fun punk bands in today's generation, and has a knack for distilling real life moments into shimmering compositions stacked with a lush blend of piano and guitars, a skill they've put on display across the country. The group's notable performances include a recent concert on a moving plane for Southwest Airlines, and more recently at Red Rocks Amphitheater opening for The Fray.
Pony League draws a wealth of inspiration from their home state, though Billboard says their "warm, retro-acoustic sound feels more like California than Georgia." A fitting description of a band that's been likened to Jackson Browne and Dawes.
"We're an Americana band in that our songs are reflections of our surroundings and experiences," says lead guitarist, Charlie Mills.
The group is excited to return to their hometown of Suwanee and will be sure to get the Beer Fest crowd up on their feet and dancing!
Check them out at www.ponyleagueband.com/epk.