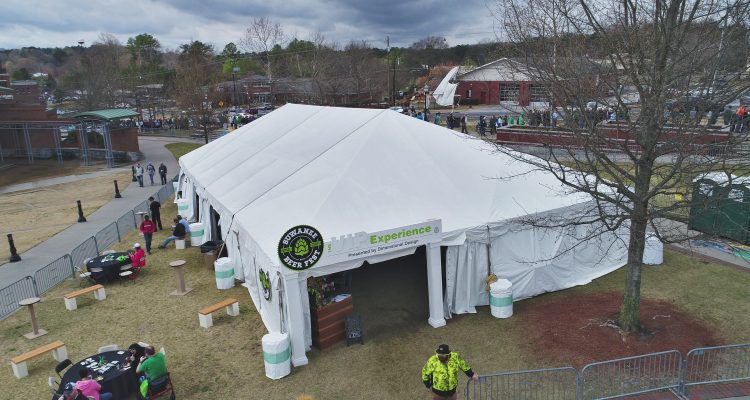 Congrats! If you have already purchased your General Admission tickets for Suwanee Beer Fest then you are automatically in the running to win two free VIP tickets! If you have not yet purchased, don't fret. Buy 2 or more General Admission tickets by Feb. 28th to be automatically entered to win 2 free VIP tickets! The winner will be announced Friday, March 2nd, at noon. Our VIP Experience sold out day one and it's an experience for the nerdiest of the beer nerds.
Here are some of the things to look forward to in that ultra exclusive tent…
Catered food by Marlow's Tavern (including a carving station!)
One hour early entry to taste all the General Admission beers before the gates open to everyone
VIP restroom access (flushable porta potties, oh my!)
Exclusive brews, new releases, hard-to-get-your-hands-on-anywhere-else beers!
Check out this tasty lineup we're working on…
1. Good Word Brewing Co.'s Golden Unicorn (8% Mango Milkshake IPA)
2. Superstition Meadery's PB & J Crime
3. Southbound's Joker and Thief, Passion Fruit IPA
5. Red Clay Brewery's Fortuity Kambic
6. From the Earth's 3rd Eye Blind (Belgian Triple)
7. Lazy Hiker's TwentyMile IPA